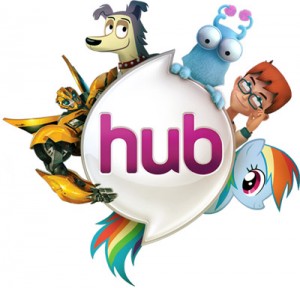 The Hub sent out a press release letting everyone know that there is going to be a marathon for My Little Pony: Friendship is Magic on New Years' Day. The marathon will be a 10 episode block of programming running from 11am to 4pm ET on January 1st. No real indication of what episodes will be airing during the block.
Press release is after the jump!
[SOURCE]
RING IN THE NEW YEAR WITH SPECIAL EVENT

PROGRAMMING MARATHONS ON THE HUB TV NETWORK

Holiday Schedule Includes Marathons of Action-Packed

"Hercules: The Legendary Journeys" and Pop Culture Phenomenon

"My Little Pony Friendship is Magic"

LOS ANGELES – The Hub TV Network, one of the fastest growing basic cable networks, celebrates the New Year's holiday with a special ten-episode marathon of "Hercules: The Legendary Journeys" that kicks off Monday, December 31 (8 p.m.-6 a.m. ET) with back-to-back favorite episodes of the internationally renowned fantasy-action series featuring the mythical hero Hercules (Kevin Sorbo, "Andromeda"). The series is distributed by NBC Universal Cable and New Media Distribution.

New Year's Day programming on the network will include a festival of family fare including a ten-episode block of the Hasbro Studios-produced "My Little Pony Friendship is Magic" Tuesday, January 1 (11 a.m.-4 p.m. ET) featuring the studious young unicorn Twilight Sparkle who lives in the village of Ponyville, where she and her five pony friends teach one another about the most powerful magic of all, the magic of friendship!

Over the two-day holiday, the network also offers up a feast of other family favorites during a New Year's Day "Hub Family Movie" marathon Tuesday, January 1 (4 p.m.-4 a.m. ET) featuring the network's premiere airings of beloved family feature films Open Season (4-6 p.m. ET; encore 10 p.m. -12 a.m.), Ice Age (6-8 p.m. ET; encore 12-2 a.m.), and The Nightmare Before Christmas (8-10 p.m. ET; encore 2-4 a.m.).