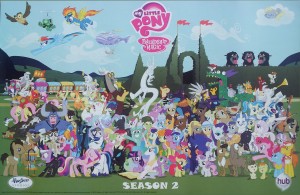 Some great new My Little Pony: Friendship is Magic posters have made their way into Walmart stores in the US. Nayuki over at the AllSpark has brought these to our attention. Nayuki works on the show and is responsible for the three posters with characters on them as well as other posters such as last years San Diego Comic-con exclusive poster. The map of Equestria was done by another artist. Nayuki's own image can be found near the center of the season 2 poster, right above Twilight Sparkle.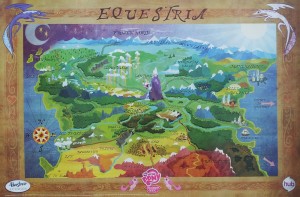 These four posters include a group shot of all season 2 characters, a photo of the royal wedding, a group shot of the villains proclaiming "Chaos is Magic" and a not to scale but surely the best we've seen map of Equestria.
Keep reading to check out images of the rest of the posters. Hi res version can be found here.