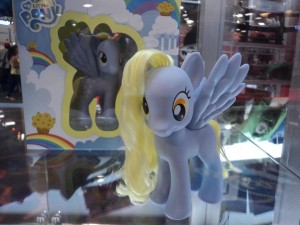 Hasbro's San Diego Comic-con exclusive Derpy figure seems to have been the hit of the convention! As always Hasbro has a lot of toys for sale but as the sign below shows, "Pony", that being the My Little Pony Derpy toy, was the first of many to sell out. These toys were so hard to find that series creator Lauren Faust herself had to take to twitter and promise a sketch to guarantee getting Derpy and the SDCC Zecora toy!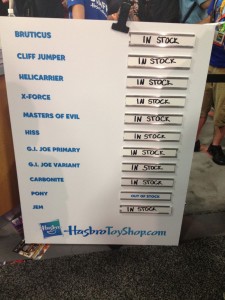 If you're hoping to get one yourself you might have a bit of trouble but there are some options. There's always someone in eBay willing to take your money, though with the toy and shipping considered Derpy has been going for $75-100 or more in auctions. Hasbro Toy Shop will also be selling Derpy, along with their other collectibles, online some time this week. Unfortunately they do not announce the time that the sale will begin before the fact so you'll just have to keep checking back compulsively until you get lucky.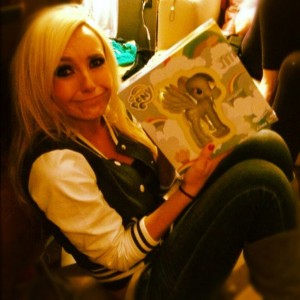 Another way to get the toy is to be a world famous cosplayer like Jessica Nigri!