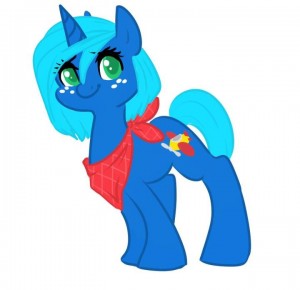 The My Little Pony facebook page announced the winner of the Design a My Little Pony contest at SDCC 2012 yesterday.
The Design a My Little Pony entries were "fan" – tastic, but there can only be one winner. Congratulations Chanel James, whose winning pony "Tinker" was revealed tonight at Comic-Con International! Let's put our hooves together for a job magically done.
Congrulations Chanel! Tinker is pretty great!