We've got more details about John de Lancie's My Little Pony documentary that was announced at Ottawa Comiccon last weekend. The documentary will be called "BronyCon: The Documentary". Check out this video introduction to the idea.
The documentary will be filmed at the BronyCon convention at the end of June near New York. John de Lancie will be front and center in the documentary, as he looks at the world of My Little Pony fans. If this succeeds, we could be looking at our fandom's equivalent to Trekkies. The film will be directed by Laurent Malaquais and it's executive producers are John de Lancie and Michael Brockhoff.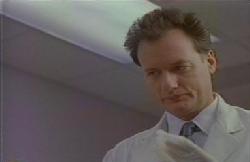 To raise money for the documentary the filmmakers have started a Kickstarter campaign which has already surpassed it's goal of $60,000. Make a donation yourself to receive things like a copy of the film, a t-shirt and more.
You can also check out the BronyCon: The Documentary Blog where you can give suggestions on what you'd like to see covered in the film.