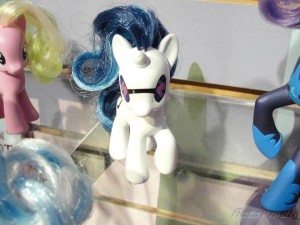 Toy Fair 2012 is on and Hasbro has a great exhibit of the My Little Pony lineup for 2012. A picture of many of these toys was shared on the official My Little Pony facebook page and we found some better pictures of some individual ponies at the AllSpark facebook page.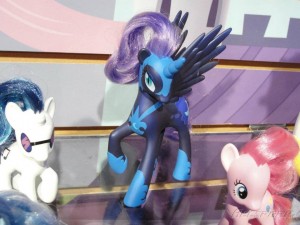 Upcoming toys look great and include many show favourite characters like Nightmare Moon, The Great and Powerful Trixie, Zecora, DJ Pon-3, a White Princess Celestia, the Cutie Mark Crusaders, a rare male pony and many more. After last year's lack lustre line up of toys which were already on the market, we see some great stuff now as Hasbro is making quite an effort to make show accurate toys that fans will enjoy.
Keep reading for pictures of toys we think fans will be the most interested in.