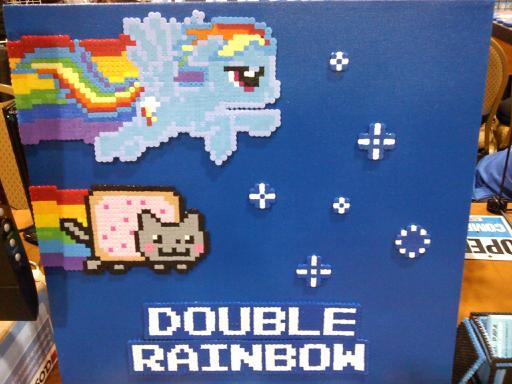 Our sister site,
Powet.TV
, has a delegation attending
MAGFest 2012
this year. Alert staff member, Sindra, snapped this picture at an unnamed table in the dealer room today. Nyan Cat and Rainbow Dash team up for a Double Rainbow!
[UPDATE! – Crazy]
Thank you to commenters, Shannon and Jes! Both have pointed us in the direction of the artist of this fine piece of work. Pixxel Papa is the artist and his facebook page can be found here. Great work, Pixxel Papa!